Formation For relationship
Why is formation for relationship important?
All our meaningful adult relationships require formation if they are to be healthy and flourish. No marriage, friendship or parent – child relationship comes perfectly formed. They each require a willingness to learn the ways of trust, friendship, and faithfulness. This takes time and dedication. Indeed, they prove a lifetime's project that involve, among other things: commitment, our being present to the other, and honest communication. If these are absent from our relationships then they are weakened and more likely to break.
Prayer is the primary way by which our sacred relationship with Christ comes to be formed. Above all, it is His work, a graced movement of His Spirit that lifts us into the sacred heart of our heavenly Father who longs for us to share in the life of eternal love. St Therese of Lisieux expressed this beautifully when she wrote, "For me, prayer is a surge of the heart; it is a simple look turned toward heaven, it is a cry of recognition and of love, embracing both trial and joy."
If we are to experience that surge of the heart and know the embrace of God's life and love, then we all need some formation in prayer.
The life of the Church is, above all else, a school of prayer. It is where we learn to love God and, more importantly, where we come to know His love for us. At every moment of every day, in every culture and time, men and women have come to God in prayer either as individuals or communities. They have sought his gentle touch, the ecstasy of being drawn out of their lives and into His life of eternal love. In prayer, they have lifted the needs of others into God's presence and asked Him to sanctify our world. Some have dedicated their lives to prayer in a more complete way and, on occasion, have described prayer's features in order to spiritually guide others. And so over time God has bequeathed to His Church a syllabus of prayer, trusted ways by which we too may come to know and love Him.
i) Praying the Liturgy of the Hours
Christ tells us to pray without ceasing. The Liturgy of the Hours or the Divine Office is one way that we can do this. By marking the hours of each day, we participate in the act of sanctifying the day with prayer and allowing ourselves and our world to be lifted into the presence of God. The Liturgy of the Hours enriches our relationship with Christ by using Scripture readings, hymns and prayers. Christ joins Himself to us, the Church, and addresses the Father in this great prayer.
There are five Hours during the day when we are invited to stop and pray some Psalms that culminate in a scriptural proclamation.  But the two most important Hours are Morning and Evening Prayer. These two hours are a good place to begin and will provide spiritual hinges to your day.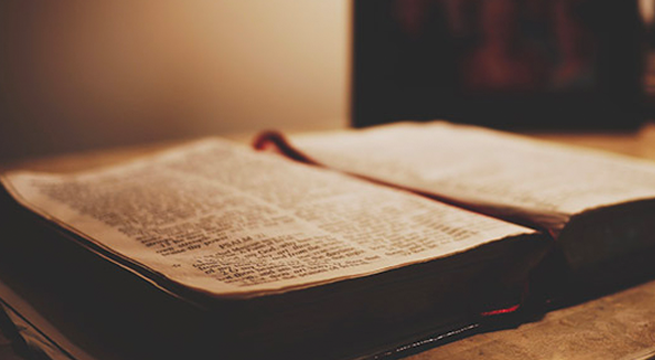 Morning Prayer
Focuses our day on God and sanctifies our first thoughts. St. Basil the Great provides a beautiful description of Morning Prayer when he writes: "It is said in the morning in order that the first stirrings of our mind and will may be consecrated to God and that we may take nothing in hand until we have been gladdened by the thought of God. 'I was mindful of God and was glad' (Ps 77:4). Before we set our bodies to any task we should call to mind the words: 'I will pray to you, Lord, you will hear my voice in the morning; I will stand before you in the morning and gaze on you' (Ps 5:4-5)."
Evening Prayer
Provides us with an opportunity to give thanks for the blessings we and others have been given throughout the day. As the day draws to a close and the sun sets, we set our night vision on Christ, the eternal light that knows no setting and who will guide us home to the glory of our heavenly homeland.
You can buy a three volume Divine Office but this is expensive and not so easy to use. Much cheaper and more accessible is the app Universalis Universalis home page This is incredibly easy to use. All you have to do is click on Morning Prayer or Evening Prayer for each day and all the hymns, psalms, scripture readings and prayers are laid out for you. It could not be easier.
ii) Meditation on the Living Word
Meditation on the Sacred Scriptures is an essential element in building our relationship with Christ.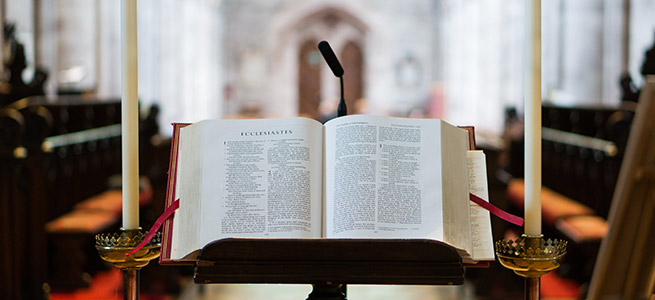 The Sacred Scriptures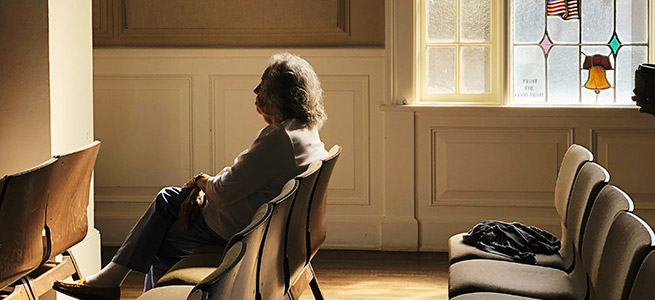 A place that is quiet and as distraction free as possible.
The Bible Society has produced a simple guide to lectio Lectio Divina – Bible Society
Another very useful resource is Universalis Universalis home page
which has the readings at Mass for each day, including Sundays. This means that you could take, for example, the Gospel for the following Sunday and use that as the focus of your lectio divina throughout the week. This will allow you to reflect on the Gospel and open your heart to the word that God speaks personally to you.
Spiritual Companions
All our important human relationships need the support and encouragement of others. It is almost impossible to sustain a relationship and have it grow without such companionship. This is also true of an intimate and healthy relationship with God. In order to be attentive to God's will for us and to respond to it in an authentic fashion, it is helpful to have a fellow Christian alongside us as a spiritual companion. "As she has never failed to do, again today the Church continues to recommend the practice of spiritual guidance," Pope Benedict XVI said in 2011, "not only to all those who wish to follow the Lord up close, but to every Christian who wishes to live responsibly his baptism, that is, the new life in Christ."
Of course, our most important companion is God. It is He who softens the human heart and makes it more generous in its service of Him and of our neighbour. But a faithful, gentle, and wise human companion can assist with the process of discerning the movements of the heart and its growth in God's grace and friendship. The role of a spiritual companion is not that of a counsellor or therapist, but to help people to discern areas of growth in love and where there is a divided heart to suggest the possibilities of healing by drawing on the rich spiritual tradition of the Church.
Please go to the Resources page for more information about spiritual companions in the Diocese of Brentwood.